Payroll Service or Do-It-Yourself?
Posted by FinancialZone
09 March 2011
Managing payroll can be a real headache.  It's never as simple as just paying your bills, and worst of all, if something gets screwed up, either the IRS will come after you, or your employees will (Personally, I'd be more afraid of the employees.). So for the skeptics out there, here are several reasons why using a payroll service will far outweigh the costs.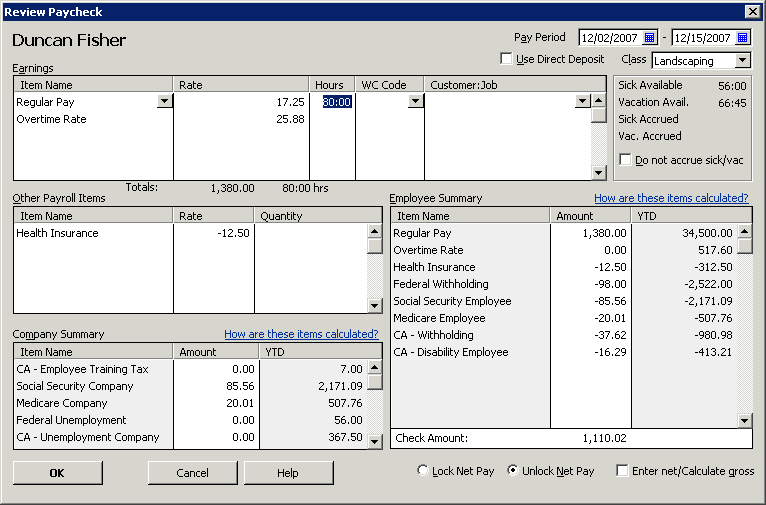 Tax Payments - Your Federal, State, and local payroll taxes, including unemployment insurance will be automatically withheld from your account and disbursed to the proper tax authorities.
Tax Filings - They will automatically process and file your federal forms 941, 940, and W2s as well as various state reports.
Automated Calculations - You can setup automated employee loan payback schedules, garnishments, and more.
Accurate Costing - You'll get better visibility on payroll costs associated with jobs, projects, departments or locations.
Penalties & Interest - You'll be covered from any penalties and interest associated with mistakes or system issues should this ever occur.  It's rare, but the assurance makes you feel warm and fuzzy.
Form of Payment & Delivery - There are many options to utilize: Direct Deposit, Pay Cards, checks delivered overnight, checks couriered same day, or checks printed from your computer.
Integration - The service can be integrated with your accounting software, time and billing tools, and more.  If you use Intuit Assisted Payroll, you will have full integration with QuickBooks so that all of the details will be sitting in your QuickBooks file.
Backup Plan - If your in-house payroll person gets "hit by a bus", you have no backup.  With a payroll service, anyone on your team can easily submit payroll, and the service will be there to help should the need arise.
Bank Reconciliations - Using a payroll service will often make reconciling your bank statements much easier, particularly if the service is taking out all of the payroll and tax funds at once.
Owner Draws - Use the service for Owner/Shareholder/Member/Partner Draws.  This can be a huge advantage for owners because oftentimes, they don't pay themselves consistently or in regular intervals.  Even if you're taking draws instead of a salary,  the service can be configured to take out taxes on your draws so you no longer have to pay estimated taxes.  You also have the added benefit of a consistent paycheck regardless of the form it comes in.
Cost-Effective - Services often cost less than 0.1% of annual revenue for less headaches and peace of mind.  More than worth it if you ask me.
Other Resources - Examples include HR tools and free employment guides and legal advice from licensed attorneys
Submit Payroll in Advance - If your payroll person goes on vacation, payroll can be submitted in advance so they don't have to be there to get it done on payday.
So let me be clear. It's not about whether you can do it; it's more about whether you should. You should leave it up to the specialists so you can focus on reporting, scorecarding and other high-value tasks. The less you spend on recurring administrative tasks, the more time you will have to devote to activities that will drive your organization's goals forward.
Payroll Service Tiers
Tier 1 - Full automation - Examples include ADP, Paychex, and Intuit Assisted Payroll (QuickBooks).  Tier 1 services automatically withdraw all payroll and tax funds out of your account prior to payday, remit payments to tax authorities and file your reports on time.
Tier 2 - Partial Automation - Example includes Intuit Online Payroll (formerly Paycycle) - Tier 2 services give you more control - not necessarily a good thing - over when you want to make your tax payments and file your returns.
Tier 3 - Little to no Automation - Various non-integrated tools that provide tax table information, direct deposit capabilities, fill-in tax forms, etc.  You have full control of when and how tax payments are made, and when and how tax filings are prepared and remitted.  Causes the most headaches.